Castlefield Gallery Manchester, Grundy Art Gallery Blackpool, Touchstones Rochdale, University of Salford Art Collection and Shezad Dawood Studio are working in partnership on a pilot project that they believe will make a difference to the way that they operate. Hybrid Futures will explore collective and more sustainable ways of working that will influence how the partnership commissions, exhibits and collects new work by visual artists to benefit and be more relevant to their audiences, now and in the future.
A series of exhibitions across the North West of England will feature new work and commissions by artists Shezad Dawood, Jessica El Mal, Parham Ghalamdar and RA Walden that address the urgent thematic focus of climate change.
The partnership will also be working with a group of people from their local communities with a shared concern about the climate crisis. This group called Collective Futures will investigate how creative production can help to shine a light on these issues and create solutions to the problems caused by the changing global environment.
To find out more about Hybrid Futures, and explore the artists, partners, and venues involved, visit the Hybrid Futures website: hybrid-futures.salford.ac.uk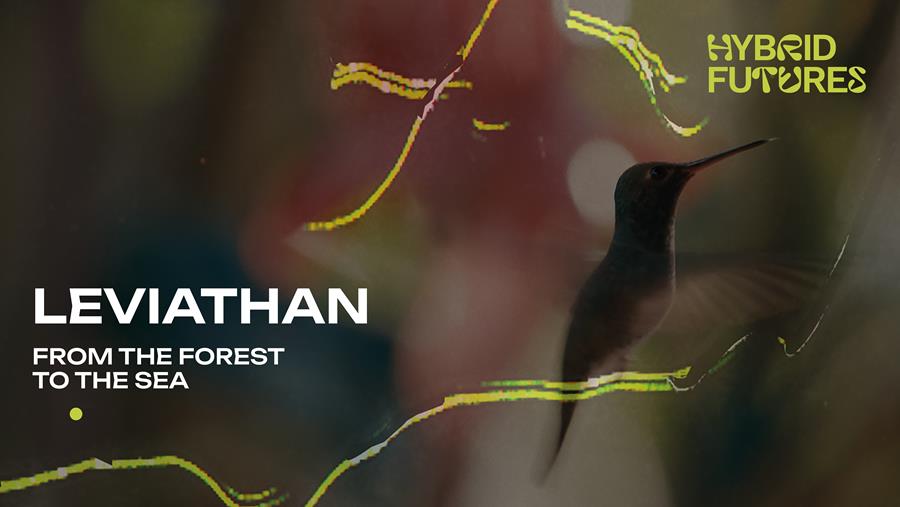 Coming Soon: Hybrid Futures at Touchstones, Rochdale
The first public instalment of Hybrid Futures, Shezad Dawood: Leviathan: From the Forst to the Sea, launches this week from Saturday 3rd June at Touchstones, Rochdale.
Shezad Dawood's exhibition premieres the latest episode of his epic film series Leviathan Cycle, titled Episode 8: Cris, Sandra, Papa & Yasmine, alongside related textiles, paintings and research material. Set in the Brazilian Atlantic Forest – one of the most ecologically diverse and threatened biomes on earth, Episode 8 charts an embodied, spiritual and ecological journey along the age-old Guarani path that links the forest to the sea.
Read more about Hybrid Futures at Touchstones, here.
You're invited to join Touchstones on Friday 2nd June from 6pm to celebrate the exhibition opening.
To RSVP, email culture@yourtrustrochdale.co.uk
Please note, RSVP is ESSENTIAL in order to manage capacity. Without RSVP, you may not be guaranteed entry to the exhibition.
---
Hybrid Futures, a multi-part collaboration focusing on climate, sustainability, collaborative learning and co-production between Castlefield Gallery, Manchester, Grundy Art Gallery, Blackpool, Touchstones Rochdale, University of Salford Art Collection and Shezad Dawood Studio, and generously supported by Arts Council England and Art Fund.

---