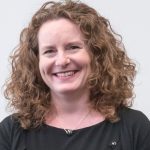 Lindsay Taylor
Art Curator
Lindsay is responsible for the strategic development of the University Art Collection including brokering key partnerships with art organisations and increasing the cultural profile of the University. In this role she has commissioned work by Cao Fei, Declan Clarke and Brass Art.   She works closely with colleagues in the School of Arts and Media to embed opportunities for learning, research and public engagement.
Lindsay has expertise in curating exhibitions and developing public collections of contemporary art, particularly in areas currently under represented in museum collections nationally.  She continues to contribute to national debate about contemporary collections including presenting at Collections as Conversations, Edinburgh University (2016), London Art Fair (2015), Digital Aesthetic, University of Central Lancashire, (2012), Museums Association (2010) and writing a chapter for New Collecting: Exhibiting and Audiences, edited by Prof Beryl Graham (Ashgate 2014).
Until April 2013 Lindsay worked at the Harris Museum and Art Gallery, Preston where she built up a reputation for delivering an ambitious contemporary art exhibition programme, working with artists and commissioning new works, in particular new media work.  Projects initiated included Paradise by Kutlug Ataman (2008), Simon Faithfull: Recent Findings (2010), Current: An Experiment in Collecting Digital Art (2011), Piercing Brightness by Shezad Dawood (2011)  and the Digital Aesthetic series of exhibitions and conferences in partnership with the University of Central Lancashire (2001, 2007, 2012). Lindsay started her career at the Walker Art Gallery and Tate Liverpool.
Since 2013 she has been co-Chair of Contemporary Visual Arts Manchester, jointly steering a complex cross-regional artist development project.  Lindsay is also a trustee of IOU, Halifax.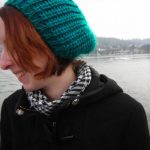 Stephanie Fletcher
Assistant Curator
Steph co-ordinates the University's permanent collection of over 600 artworks, including supporting new commissions, acquisitions and partnership projects as well as arranging loans both in the UK and internationally. Steph is also responsible for the ongoing care of collections both at the on-site art store and on display across campus.
Steph also maintains a personal practice as an artist and freelance curator. Previous work includes the Harris Museum & Art Gallery, Folly, Abandon Normal Devices Festival and In Certain Places. She completed an MA in Fine Art at UCLan in 2013, and is a Director of The Birley Artist Studios & Project Space, Preston.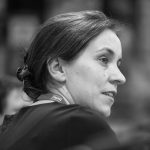 Jennifer Iddon
Art Collection Marketing and Projects Officer
Jennifer manages the delivery of key programme elements and projects for the Art Collection including the Graduate Scholarship Programme.  She is also responsible for the marketing and promotion of the University's Art Collection.
Jennifer has over fifteen years' experience of working in the Arts and prior to working at the University worked as Marketing and Press Officer for Cornerhouse (now HOME), Manchester. She also has experience in performance arts through co-founding and running a theatre company for three years; multitasking in roles of administration, acting and writing.