In 2014 we launched the annual Graduate Scholarship Scheme, with our School of Arts and Media, industry partners Castlefield Gallery, and a range of local artist-led studios.
The programme offers graduates a bespoke 12 month period of support to continue their professional practice, including: studio membership, mentoring, peer support, professional development sessions, and a cash award.

Over 30 graduates have completed the scheme, and gone on to a range of creative careers. The Art Collection acquires an artwork, (or documentation of practice) from each graduate scholar, after their participation in the scheme.

In 2020 the scheme enters it's seventh year, with studio partners Islington Mill, Paradise Works and Hotbed Press, alongside Redeye the Photography Network.

---
Graduate Scholar profiles: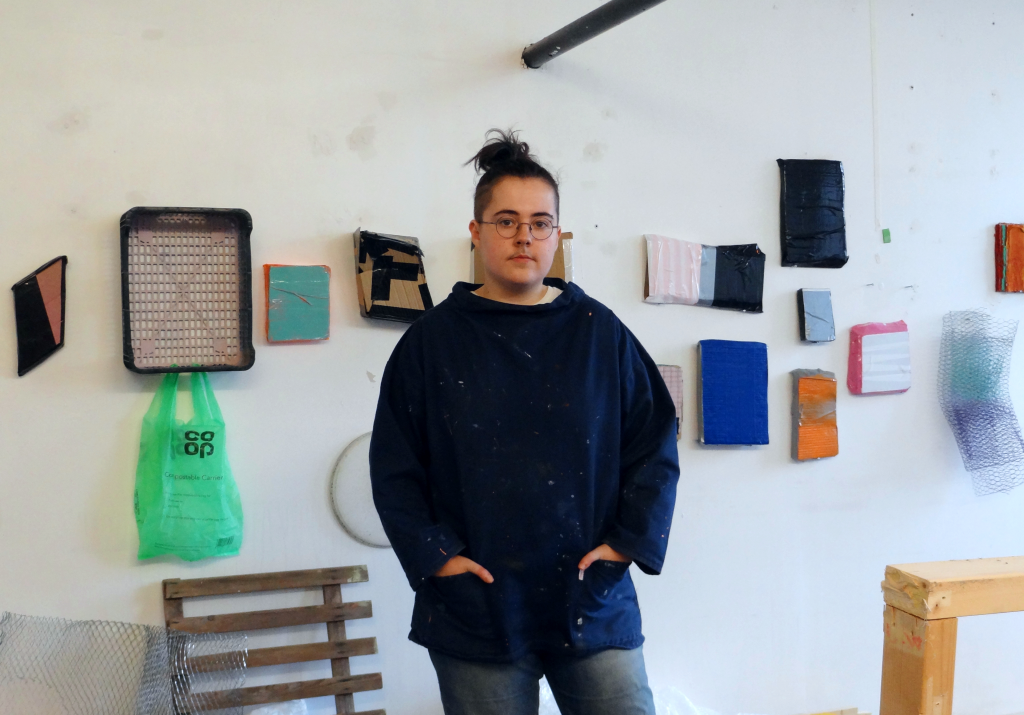 Mollie Balshaw
BA Fine Art (2019)
Islington Mill

Balshaw explores painting with an expanded field: exploring the painting as an object rather than an image, and challenging the restrictive structures often associated with painting practice. Identifying as non-binary, their work attempts to be a mediator within the masculine/feminine traditions and tropes in the history of painting.
Exhibitions include the Neo Art Prize 2019 at Bolton Museum and Art Gallery and Material Concerns at PAPER Gallery. Currently they are undertaking a year of study with the School of the Damnes Class of 2020.
Balshaw is also co-director of Short Supply, an artist-led curatorial collective established to generate opportunities and events for artists in the North West. Exhibitions in 2020 include Queer Contemporaries, supported by Superbia and Manchester Pride.
https://www.molliebalshaw.com/

---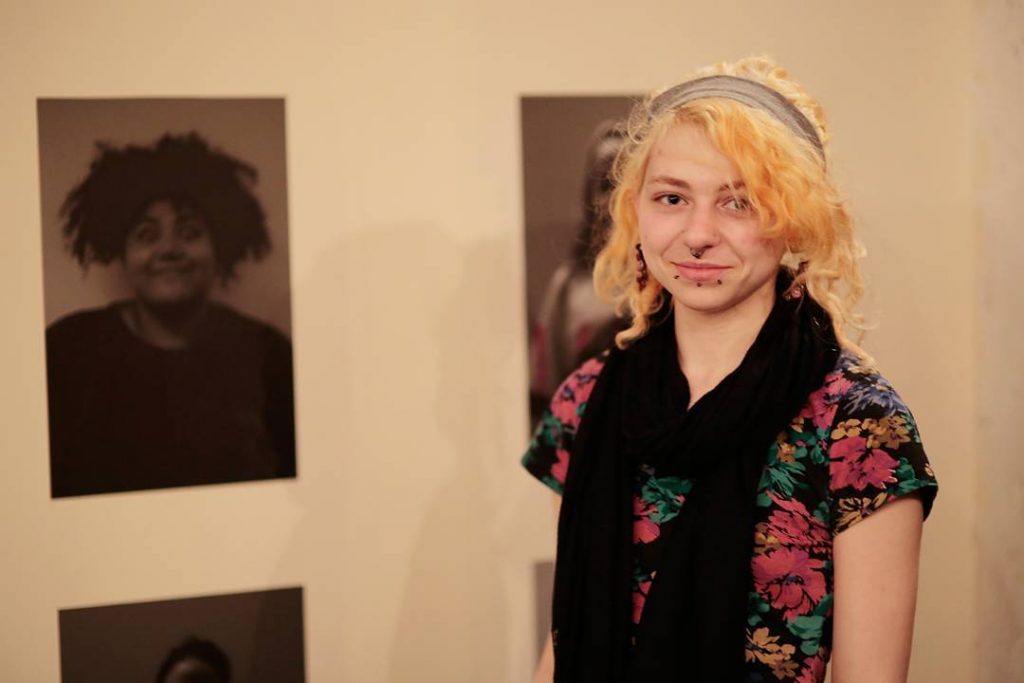 Alena Donely
BA Visual Arts (2018)
Islington Mill
Alena Ruth Donely is a fibre artist, specialising in using a pneumatic tufting gun and vegan materials. Her visual style is 'unapologetically technicolour, playful and emotive'.
Drawing inspiration from modern existentialism, 2000's emo culture and The Bizarre, she narrates her own experience of mental illness, describing her process and themes as an 'industrial sweetness'.
Alena continued to stay at Islington Mill studios beyond her Scholarship scheme, establishing a business to run fibre art workshops and undertake commissions, as well as continuing her personal creative practice.
She also collaborated with Glasgow-based artist Ruth Barker on a co-commission with Castlefield Gallery and the University of Salford Art Collection in 2018, bringing her expertise in rug-making.
---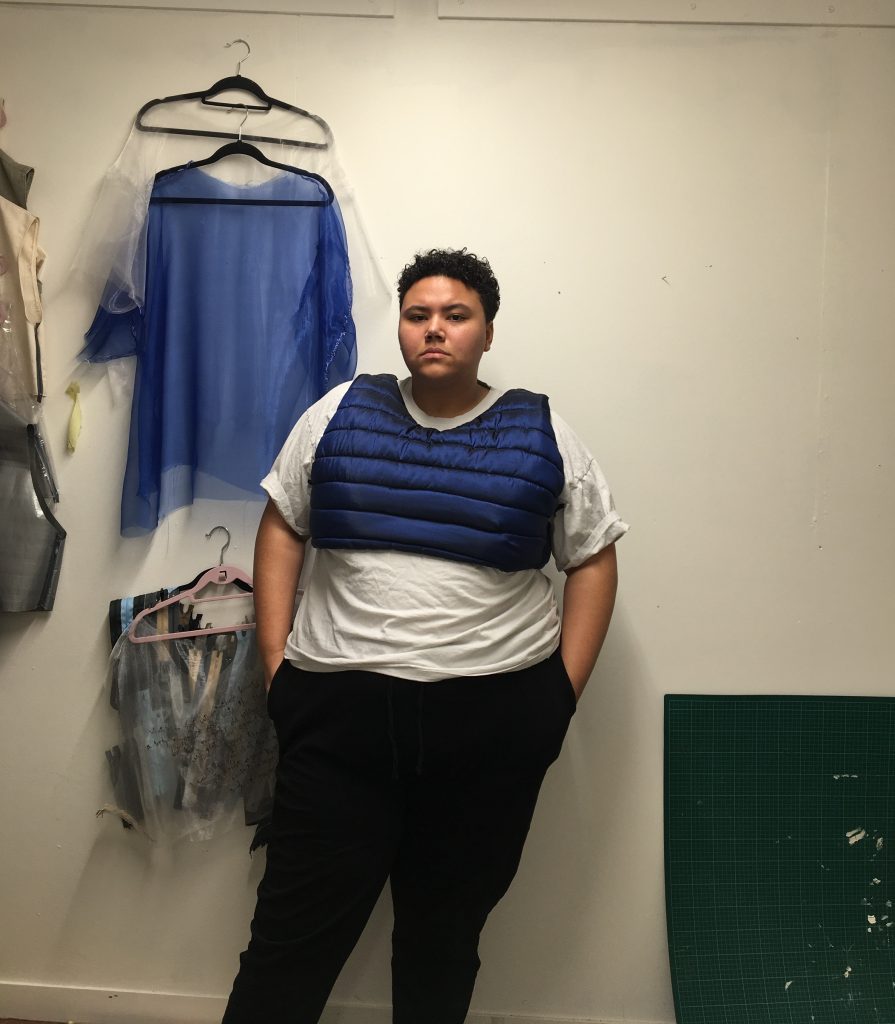 Sadé Mica
BA Visual Arts (2018)
Hot Bed Press
"My current practice explores my experiences navigating the world as a fat, queer, black person and the nuances that brings in fleshing out an identity that is often met with contempt and confusion. I use photography, textiles, print and film alongside other mediums to document my body, emotions, ever in flux gender presentation and the facets of my identity I feel most pressing in regards to my gaze and worldview."
Based in Manchester, Sadé's recent exhibitions include:
– GENDERS – Science Gallery, London – Feb 2020
– It Teks Time solo show – Outpost, Norwich – Feb 2020
– GIVIN U COY GIVIN U SMIZE – IMT Gallery, London – Jan 2020
Read Sadé's blog post about their experiences on the Scholarship here
---