About the artist
Anna is an artist and researcher who works with information, data, photography and AI.
A core element of her work lies in the creation of 'datasets' through a laborious process of selecting and classifying images and text. By creating her own datasets, Ridler is able to uncover and expose underlying themes and concepts while also inverting the usual process of constructing large databases.
Her interests are in drawing, machine learning, data collection, storytelling and technology.

Find out more and view her recent work at: http://annaridler.com/
Anna was one of 14 artists nominated for Peer to Peer, an exhibition organised and presented by Open Eye Gallery in Liverpool and curated by Lindsay Taylor, (University of Salford Art Collection) and toured to Shanghai Centre of Photography in 2019. Two artists were selected for new commissions for the University of Salford Art Collection: Anna Ridler and Wu Yue.
---
August 2020: #SalfordDataSet
We are pleased to be commissioning artist Anna Ridler to make a new work that uses Artificial Intelligence to explore the natural and human-made worlds around us.
The project will use crowdsourced images, collected by people in Salford, the North West, the UK and beyond, to assemble two visual catalogues: one of found natural specimens (leaves, weeds, plants, branches, flowers etc) and another of found objects (items of rubbish, cans, bottles, crisp packets, discarded objects etc).

Read more about the project here
And get involved in our call for photographs here (Aug-Oct 2020)


#SalfordDataSet
Behind the work: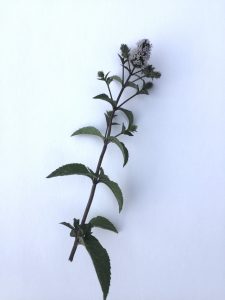 1) How we will use your crowd-sourced photos
The collected images will be carefully processed and classified by Anna, then used to 'train' a computer programme called a GAN or a 'neural network' (a type of Artificial Intelligence).  This is a system that is modelled after the way human and animal brains work to try and interpret the world around us.
The programme needs to receive as many images as possible in order to try and 'understand' them through a process called (machine learning). Then, it will try and create its own new images in response.
A high-profile example of this type of work include Googles' online library of over 100,000 realistic faces – which look like real people but are totally computer-generated.

Check back for further project updates from the studio!
---