From Summer 2020 we'll sharing film and video work from our collections online (alongside screenings hosted by our co-commissioners and partners) to view from home. The programme launches with Everything I Have Is Yours by Open Music Archive, a 'mesmerising and uplifting' audiovisual work which will remain online permanently.

Now showing:
Nick Crowe and Ian Rawlinson – Song for Armageddon (2017)
 Click here to view on the FORMA website
From Monday 3rd August 2020

Filmed on location at Tel Megiddo, the biblical site of Armageddon in Israel, the film is 'situated between the real and the fictional': "In an age of Trump, Putin and climate change, with globalisation and wars – civil and otherwise – racking the globe, this work is a chance to return to the source of 'end times' iconography. Armageddon is a nexus of metaphysics and geopolitics."

Accompanying the screening is a new interview with the artists, discussing the work's original intentions and potential for new meaning in the wake of Covid 19.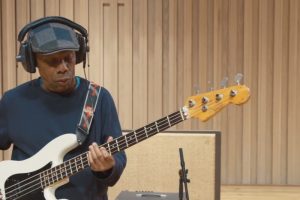 Open Music Archive – Everything I Have Is Yours (2019)
NOW ONLINE: from 1st July 2020
Click here to view film & resources

An ambitious film and sound work by Eileen Simpson and Ben White that looks back to the first decade of the UK pop charts (1952-62). Working with a group of older musicians from the Greater Manchester music scene, now in their 70s and 80s – the film engages public-domain samples from the formative era of the 'birth of pop', and incorporate these timeless sounds into new a new musical creation.
Released under a Creative Commons 4.0 licence – for free viewing, download, sharing and remixing.
---
Past screenings: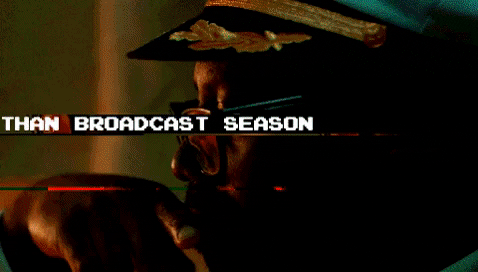 Shezad Dawood – Leviathan Cycle (2017-)
Screening: May-June 2020
From May-June 2020, ArtReview and Modern Form are screening episodes from Shezad Dawood's ambitious series Leviathan Cycle; each followed with virtual conversations between the artist and selected scientists, curators, and critics.
Leviathan Cycle, Episode 1: Ben was co-commissioned by the University of Salford Art Collection with Outset Contemporary Art Fund and Leviathan-Human & Marine Ecology, with support from The Contemporary Art Society. Courtesy: the artist and UBIK Productions.