Want to give green film developing a go? Here are the instructions for making film developer from vegetable food waste.
What you'll need:
900ml water
3 heaped tsp Vitamin C (powdered not tablet)
9 tsp Soda Crystals (Can usually be found in the household cleaning area)
Suggestions of foods we have used:
potato peelings
spinach, ½ romaine lettuce, and ½ savoy cabbage
Red onion, tomatoes, broccoli, green bean, cabbage, bananas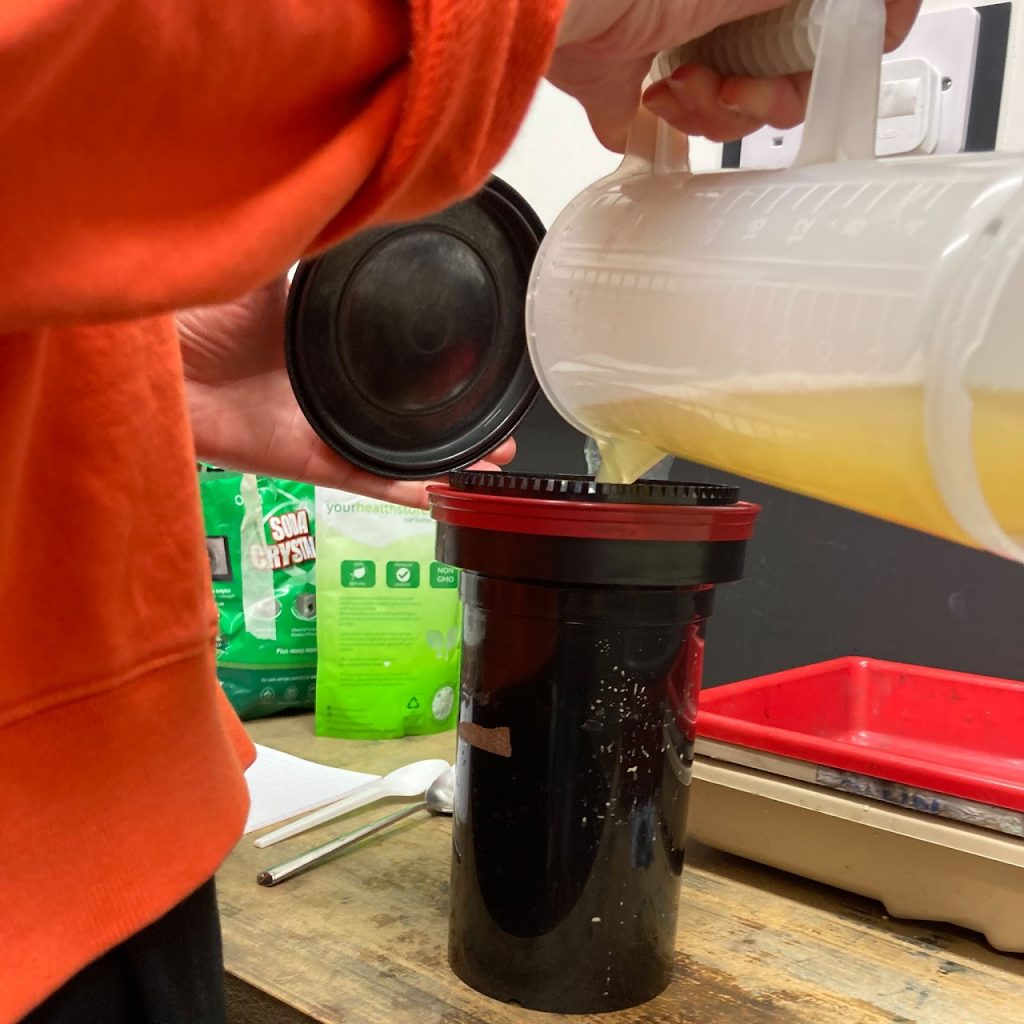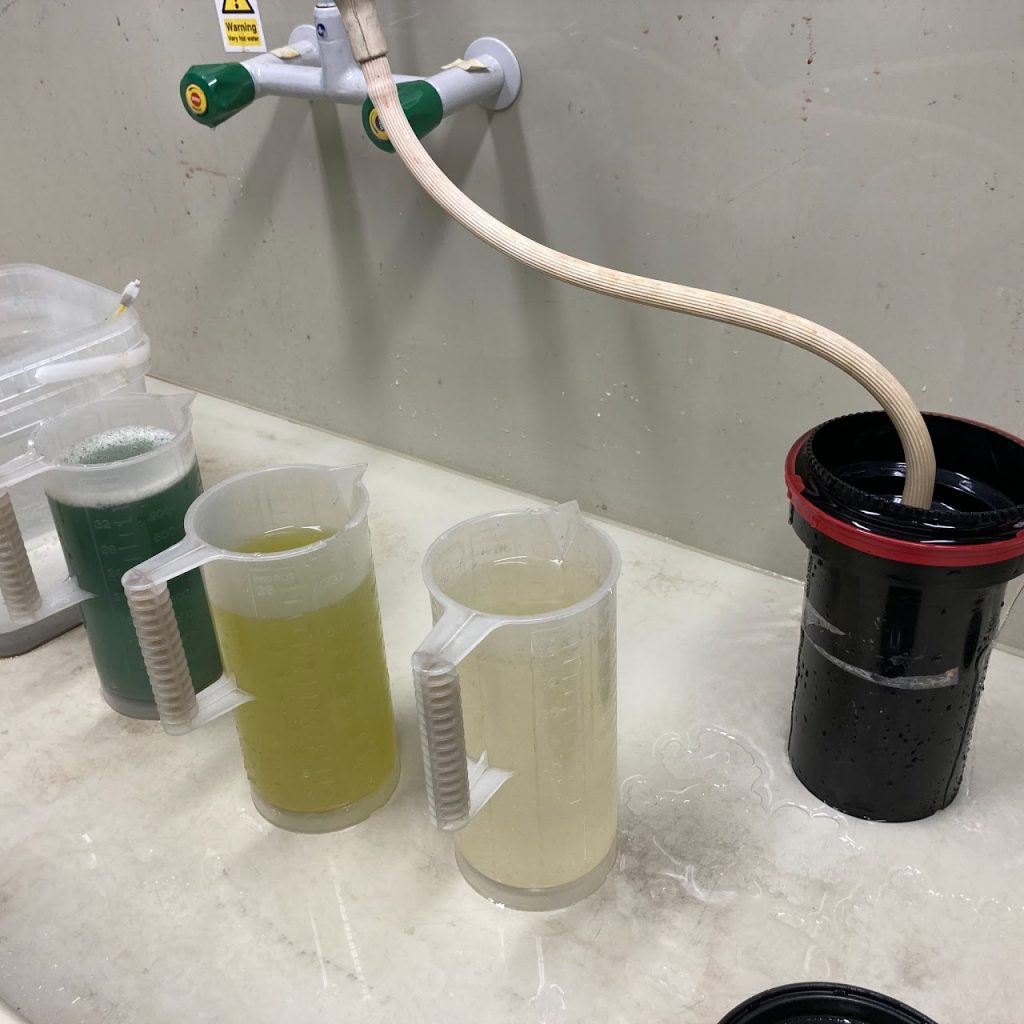 Method:
Step 1: Place vegetable waste in a container with a lid, a mason jar or pan works well. Cover the vegetable waste with boiling water and leave overnight. Or boil the contents like you would for eating. (If you are making your tea by boiling veg you could just save the water from this and use it in your developing mix)
Step 2: After 12 hours remove the vegetable waste and keep the water
Step 3: Add the vitamin C and the soda crystals into your water (Make sure you are doing this in a container that has extra space. When you add them together as it can fizz up.)
Step 4: Mix well
Step 5: You can now develop your film as you normally would but using your homemade developer.
I. For Ilford HP5 we developed for 15 mins agitating continuously for the first minute then once every minute (Check the resources page for a suggestion on where to look for time information for different films)
II. Then stop bath and fix as you normally would.
Step 6: It is safe to just pour this developer down the sink as it only contains things you would find in your kitchen!
---
Sustaining Photography is a collaborative project by Lizzie King & Gwen Riley Jones to connect and engage students at the University of Salford with sustainable photographic processes, using produce from the University's Community Growing Space. The project is based at The University of Salford and has been funded by the Salford Advantage Fund and The University of Salford Art Collection.
Click here to find out more.