Step by step instructions on how to make you're on plant-based sun prints from the Sustaining Photography team, Gwen Riley Jones and Lizzie King.
What you'll need:
300g of spinach
A hand blender
2 x plastic jug
1 x funnel
Coffee filter papers
A sponge brush
Acid-free watercolour or cartridge paper
A clip frame
Some leaves, flowers or petals – or any other object you wish to use
Or a photographic transparency – you can create your own using digital transfer film and a home inkjet printer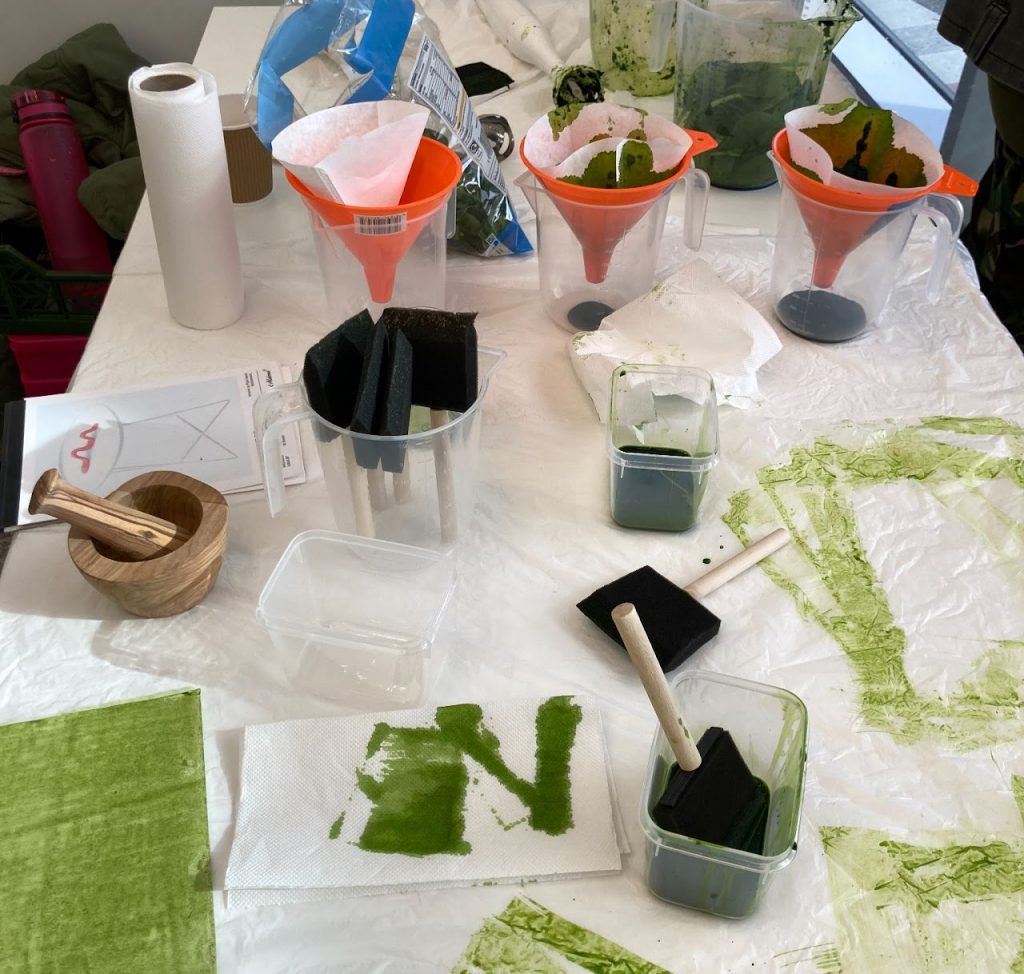 Method:
Step 1: Put the spinach leaves in a large plastic jug and blend with a hand blender until you create a smooth liquid.
Step 2: Line the funnel with a coffee filter paper and place the funnel on the second jug. Put the spinach liquid into the lined funnel and leave to drip (approx. 30 mins).
Step 3: Coat your paper with your filtered spinach juice using the foam brush. Allow to dry between each coat – either naturally or by carefully using a hairdryer. Coat the paper 3-4 times.
Step 4: Assemble leaves, petals, photographic transparencies or any other flat objects you choose on the paper.
Step 5: Secure the paper and the objects in a clip frame and leave out in direct sunlight, ideally outside, but inside on a window will also work.
Step 6: Wait. Depending on how much sun you have the images could develop in a matter of hours, or over a few days. Your image is ready when the uncovered areas of the paper have faded to a pale yellow colour.
Step 7: Open your frame and reveal your print.
Note: The print will fade if exposed to direct sunlight.
---
Sustaining Photography is a collaborative project by Lizzie King & Gwen Riley Jones to connect and engage students at the University of Salford with sustainable photographic processes, using produce from the University's Community Growing Space. The project is based at The University of Salford and has been funded by the Salford Advantage Fund and The University of Salford Art Collection.
Click here to find out more.