The print collection includes a number of late pop, optical and abstract works, including works by Bridget Riley and David Hockney; alongside works by Young British Artists (YBA) era artists Damien Hirst, Gary Hume and Gavin Turk. An archive of screen-prints from the local Manchester Print Workshop – active in the 70s and 80s – exemplifies the vibrant aesthetic of the era, with works by Kip Gresham, Adrian Henri and Alan Whitehead. The Albert Adams collection also includes a number of etchings on paper.
Contemporary print-making is also represented in the collection, with recent acquisitions of digital prints by Pat Flynn (Manchester), cyanotype by Wu Chi-Tsung (Taiwan) and screenprints by Salford alumni Sarah Hardacre.
---
Selected images from the print collection: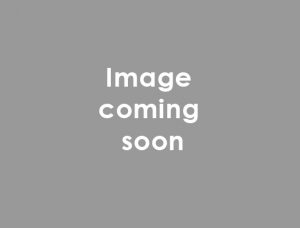 Artist: Patrick Caulfield
Title: Banana with Leaves
Year: 1977
Medium: Screenprint
Brief biography: 1936 – 2005. Born in London, UK.
Acquired: 2012
Caulfield was a British painter and printmaker known for bold and colourful works. His subject matter often explored familiar everyday items: lamps, pots, wineglasses, and domestic interiors
In 1987 he was nominated for the Turner Prize and in 1993 was elected a Royal Academician. In 1996 he was made a CBE. His estate is represented by Cristea Roberts Gallery. An edition of this print is also in the Tate. 
---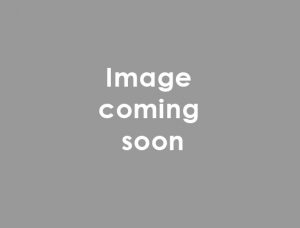 Artist: John Piper
Title: Hautbois Church, Norfolk
Year: 1983
Medium: Screenprint
Dimensions: 44 x 63cm
Brief biography: b. 1903, Epsom, UK – d. 1992, Fawley Bottom, UK.
Piper was a painter, printmaker and designer of stained-glass windows and both opera and theatre sets. His work often focused on the British landscape, especially churches and monuments, and included tapestry designs, book jackets, screen-prints, photography, fabrics and ceramics. He was educated at Epsom College and trained at the Richmond School of Art followed by the Royal College of Art in London.
He was an official war artist in World War II and his wartime depictions of bomb-damaged churches and landmarks, most notably those of Coventry Cathedral, made Piper a household name and led to his work being acquired by several public collections.
---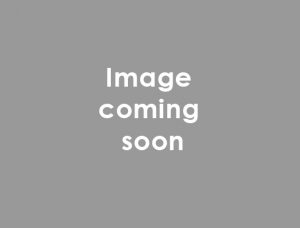 Artist: Gary Hume
Title: Vicious
Year: 2010
Medium: Screenprint, ed. 85/250
Dimensions: 89 x 75cm
Brief biography: b. 1962, Tenterden, UK. Lives and works between London, UK and Accord, New York, USA.
Hume is known for figurative and abstract paintings on aluminum panels, which often feature startling color combinations made with paints purchased premixed from a hardware store. (Matthew Marks Gallery)
Hume graduated from Goldsmiths College in 1988 and came to prominence during the early 1990s as a member of the Young British Artists (YBAs).
Inspired by the Lou Reed song Vicious Hume was especially intrigued by the opening lyric "you hit me with a flower". He overlaid a dark silhouette, derived from an athletic statue of Mussolini, on a background of vibrant flowers, juxtaposition the idea of violence with beauty.
---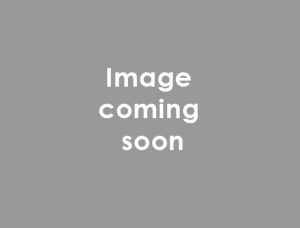 Artist: Damien Hirst
Title: Bromphenol Blue
Year: 2005
Medium: Etching on 350 gsm Hahnemuehle paper. Edition of 65.
Dimensions: 76.4 x 93.3cm
Brief biography: b. 1965, Bristol, UK.
Hirst is an English artist and a prominent artist of the Young British Artists (YBAs) group who came to prominence in the early 1990s. His varied practice explores the complex relationships between art, religion, science, life and death.
The title of this work Bromphenol Blue takes its name from the a pH indicator, color marker and a dye 'bromphenol blue'.
---
Artist: Patrick Hughes
Title: Wet Rainbow
Year: 1979
Medium: Screenprint
Brief biography: born 1939, Birmingham. Lives and works in London
Hughes work explores perception and illusion. In the 60s and 70s he developed his 'rainbow' series "A rainbow is a transitory event composed of water, air and light. I tried to give it a mass, permanence and personality." He is also well known for inventing the 'reverspective' a type of 3D painting or print which offers an optical illusion to a viewer moving past.
---
Artist: Sarah Hardacre
Title: Arms Open to Welcome the Sun
Year: 2012
Medium: Screenprint
Brief biography: b. 1977. Lives and works in Salford, UK. (Graduated from the University of Salford in 2008).
Hardacre's collages and prints combine photographs of Salford and Manchester with images cut from second hand pornographic magazines. Drawing on the utopian ideologies of modernist architecture, the tower blocks reference the social engineering of regeneration, the construction of public and private space, and the politics of urban geography. Contrastingly, the sexual and erotic content investigates worlds of fantasy, desire, deviancy, submission, domination, and ever changing gender roles.
Photo sources include the Local History Library at Salford Museum & At Gallery. The image in the background of Arms Open to Welcome the Sun is of a photograph of Brydon Close, Salford.
(Source: Paul Stopler Gallery)
---
Artist: Sarah Hardacre
Title: Forget Mermaids
Year: 2012
Medium: Screenprint
Brief biography: b. 1977. Lives and works in Salford, UK. (Graduated from the University of Salford in 2008).
---