The University of Salford Art Collection is delighted to announce Mishka Henner as the first artist-in-residence with Energy House 2.0, in partnership with Open Eye Gallery and Castlefield Gallery.
Manchester-based, internationally renowned artist Henner will spend 18 months at the new state of the art research facility, developing new work on themes of the climate crisis, net zero research, and the future of housing. He will work alongside leading scientists, specialists, researchers and industry partners as well the wider university community; considering 'the different ways we can see energy, and how climate catastrophe haunts our present condition'.
With two full-sized detached houses inside a large environmentally-controllable chamber – capable of simulating wind, rain, snow, solar radiation and extreme temperatures – the unique Energy House 2.0 facility, part-funded by the European Research Development Fund (ERDF), is a world-leading research hub, testing the latest in carbon-reducing technology. Launched in January 2022, it is currently testing full size houses by national housebuilders Bellway Homes and Barratt Developments, with construction solutions manufacturer Saint-Gobain.
This residency builds on the success of a pilot residency programme at Energy House 1, in collaboration with Open Eye Gallery which saw photography duo McCoy Wynne create a series of photographs which have since been toured to galleries in the North West.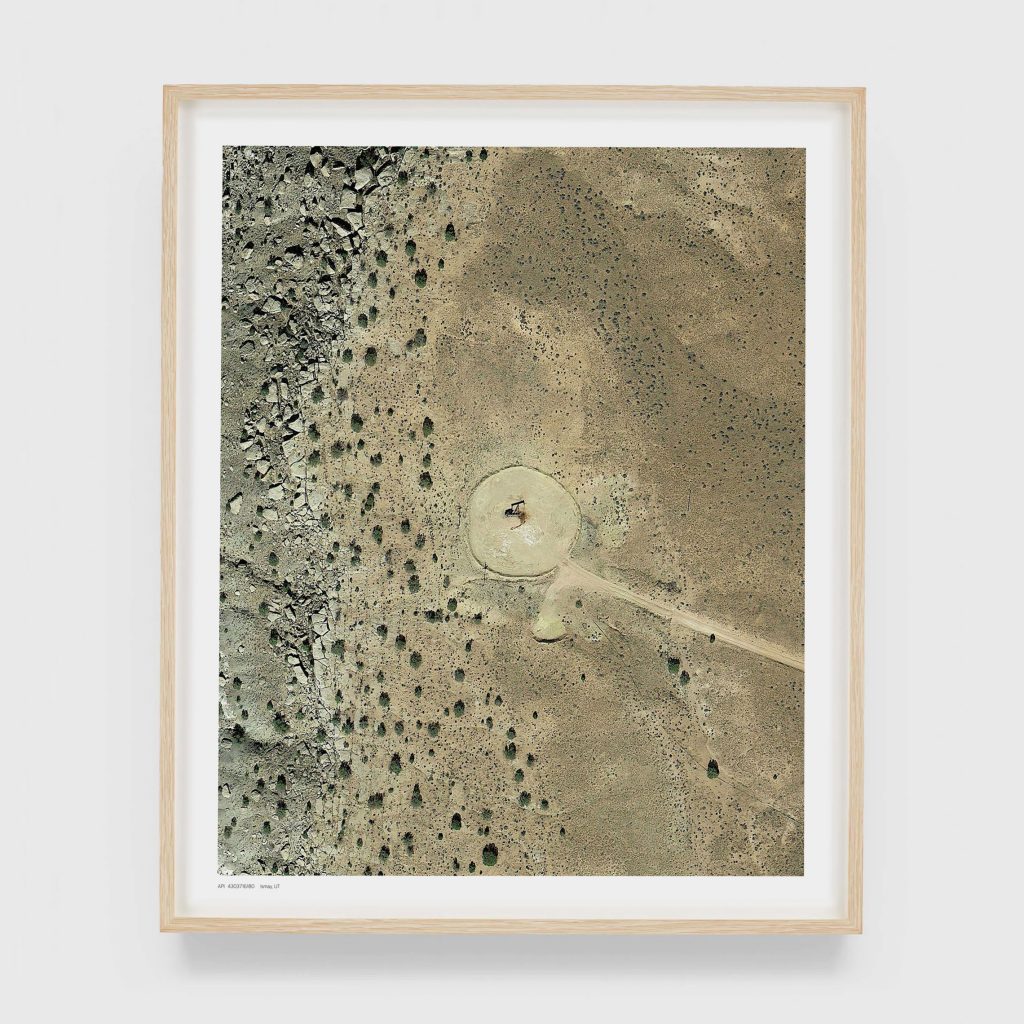 Professor Richard Fitton, Energy House:
"Following our recent completion of the McCoy Wynne project we could not wait to get started on a new project with the Art Collection team. Following a very competitive process we are excited to welcome a local, but world renowned artist, Mishka Henner for an 18 month placement. We are looking to Mishka to provide some world leading and provocative new work."

Mishka Henner, artist:
"Energy House 2.0 is a unique monument to human ingenuity in the face of climate catastrophe. As an artist, I'm thrilled to have the opportunity of working closely with scientists and engineers to reflect on how we approach one of the great challenges of our time."

Lindsay Taylor, Curator, University of Salford Art Collection:

"We are thrilled to have Mishka join our team. We see this as an opportunity to support Mishka's artistic development whilst engaging the university community in debate around climate change. This is our third collaborative residency with Open Eye Gallery."

Mishka Henner, born in Brussels in 1976, lives in Manchester and works internationally. He produces books, films, photographic and sculptural works that reflect on cultural and industrial infrastructures – with a focus on the digital terrain and subjects of cultural and geo-political interest. His work has been exhibited at the Museum of Modern Art, the Metropolitan Museum of Art, New York, Centre Pompidou, Paris and the Victoria & Albert Museum, London.
Mishka was selected from an open call in Winter 2022. The residency, in partnership with Open Eye Gallery and Castlefield Gallery, will be showcased at LOOK Photo Biennial in Liverpool in 2024, Castlefield Gallery in 2025, and on campus at a future date.
---
A second residency opportunity is now open for applications by 9am on 24th April – open to artists working in any media except photography. Click here for full details. 
---

Both residencies have been made possible through funding from the Friends of Energy House 2.0 Community: https://energyhouse2.salford.ac.uk/friends-of-energy-house-2-0/
---
Mishka Henner
Mishka is a visual artist born in Brussels in 1976 and living in Manchester, UK. His varied practice navigates through the digital terrain to focus on key subjects of cultural and geo-political interest. He produces books, installations, films, photographic, and sculptural works that reflect on cultural and industrial infrastructures in a process involving extensive documentary research combined with the meticulous reconstruction of imagery from materials often sourced online. This material has included satellite imagery, intellectual property patents, text databases, generative adversarial networks, webcams, and sound archives amongst others. His works have featured at MoMA, New York, the Centre Pompidou, Paris, and the Photographers' Gallery, London, and are in the collection of the National Gallery of Art, Washington D.C., Arts Council England Collection, and The North Atlantic Treaty Organisation (NATO), amongst others. 
Energy House 2.0
Launched in February 2022, Energy House 2.0 is a unique research facility, with two environmental chambers each able to accommodate two full sized detached houses. The research team can recreate a variety of environmental conditions – from extreme temperatures (-20˚C to +40˚C) to simulate wind, rain, snow, and solar radiation – in order to test out the latest innovations in the built environment. The £16m facility, part-funded by the European Research Development Fund (ERDF), is the largest facility of its type and plays a key role in accelerating progress towards low carbon and net zero housing design building upon the success of the original Energy House Laboratory which opened in 2012.
Open Eye Gallery
Open Eye Gallery is a photography organisation based in Liverpool, UK, working worldwide. They produce exhibitions, long-term collaborative projects, publications, festivals, and university courses — locally
and worldwide. They welcome over 85,000 visitors to the gallery every year, over 200,000 to projects in other venues, and many more to the online spaces. They proactively take risks to spark crucial conversations and enable creative expression.
Open Eye Gallery takes a lead on socially engaged photography nationally. Bringing different voices, photographers and communities together, they establish projects where the collaborative process is just as important as the final product.
openeye.org.uk
Castlefield Gallery
Castlefield Gallery is a contemporary art gallery and artist development organisation. Established in 1984, they've led the way in artist development for almost 40 years. They provide creative and career development, exhibition opportunities and commissions for artists and independents. Working from galleries in Manchester, off-site, online and in the public realm, they create long-lasting impacts in the Manchester city region, North West of England and beyond. Their national and international activities focus on artist exchange. Castlefield Gallery's public and participation programmes provoke new ways of thinking, bringing together artists, creatives, communities and audiences to explore the art and issues of the time. They believe when artists and communities come together, they can help shape a better world.
They support more than 250 Castlefield Gallery Associates and a host of creatives through person-centred development programmes. Castlefield Gallery New Art Spaces provide affordable making and project space in the North West, including on the high street. They are a home for artists and creatives. They are advocates for what they believe in: the power of new art. They make new art happen.
Ryan Gander OBE is Castlefield Gallery's Artist Patron. Castlefield are a registered charity, supported by Arts Council England and Manchester City Council.