'Art can help stop climate change because it is so effective in sending a message. It can help people process information, but most importantly it can be understood by everyone no matter who they are or where they come from. With every art piece, you learn something' – Angélica, Action for Conservation
The exhibition, Planting for the Planet, currently on display in the Old Potting Shed, RHS Garden Bridgewater includes works co-created by University of Salford Art Collection's Socially Engaged Artist in Residence, Gwen Riley Jones (a joint post with Open Eye Gallery) and a group of young people from youth environment charity, Action for Conservation.
The exhibition is developed in partnership with the RHS and IGNITION – an EU-funded project bringing together local government, universities, environmental organisations, businesses and the local community – to find new ways of using plants and nature to protect communities from increased rainfall, flooding and heatwaves.
During the Easter break, the group met up with Gwen Riley Jones and Rosie Naylor from RHS Communities for a week of peer learning, conversation and photography. They spent time with a broad range of people, from curators to climate experts, artists exploring anger, to a group of older gardeners from the LGBT foundation who have created a Pocket Park.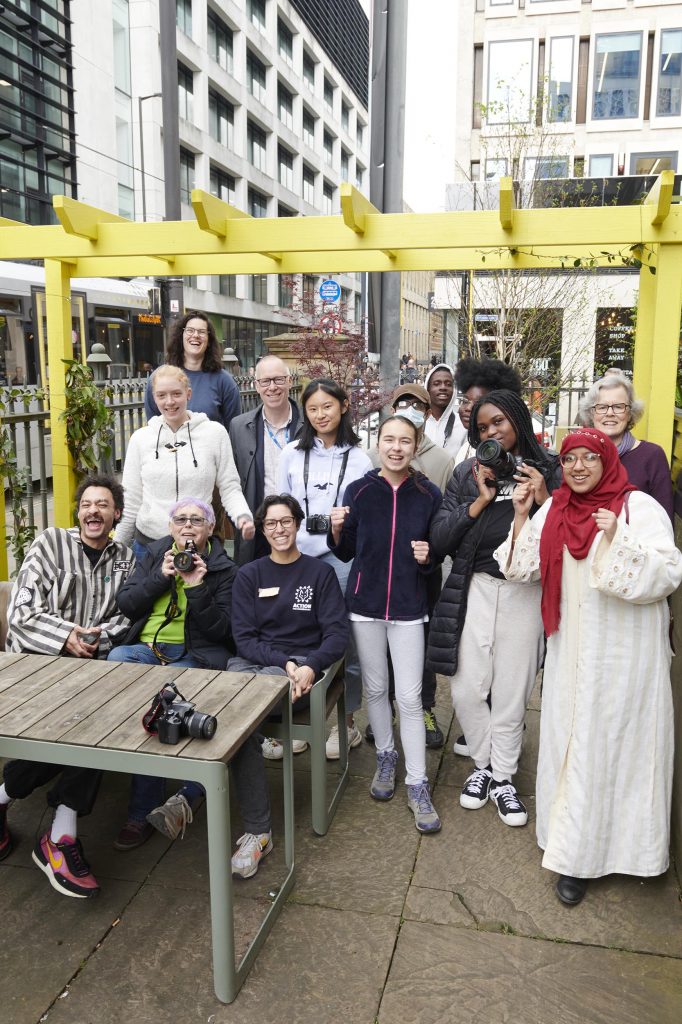 Gwen explains more about the week:

We used art and photography to help us to develop our ideas, get to know each other and think about all the different languages we can use to communicate – verbal, visual, kinaesthetic and experiential.
Walking in gardens and by the river, we thought about flooding sites and what plants can do to reduce the risk. Liling said: 'By planting more trees and having more green spaces this helps combat flooding, as plants take up lots of the rainwater (especially in Manchester where there's a lot of rain!) while cleaning the air for us.'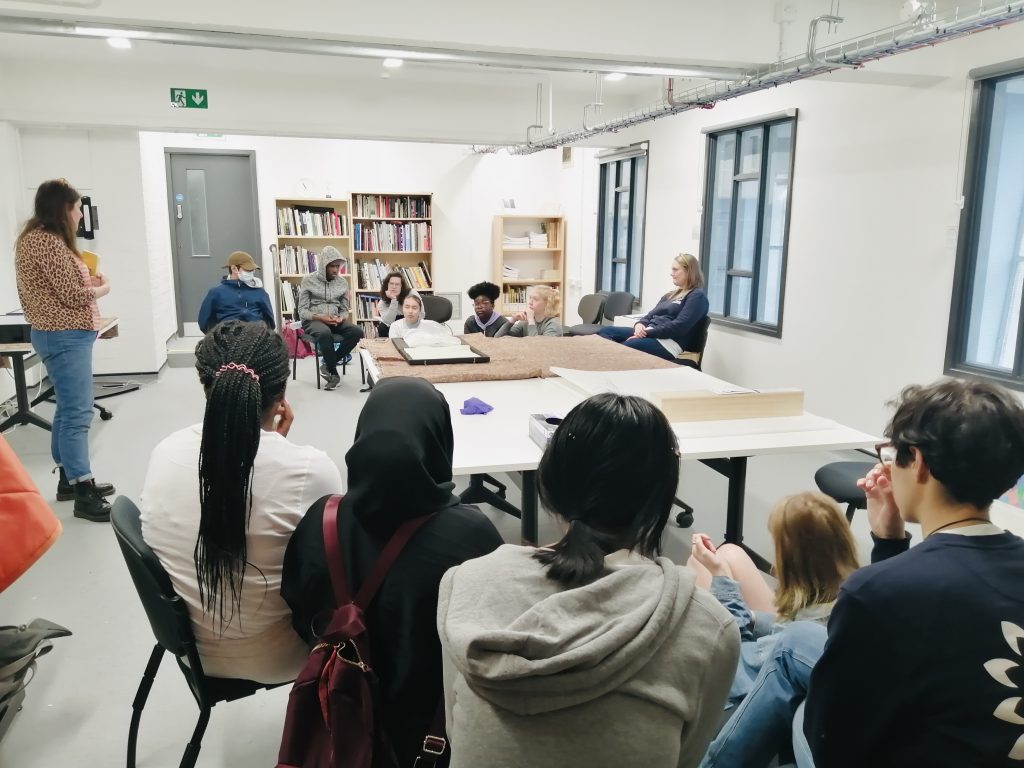 On the first day, Muhammed suggested we take part in a debate. So, when we visited University of Salford Art Collection's new Art Store, after viewing and discussing the works selected by the group we debated: 'can art help to stop climate change'? Daniel said: 'I think art can help us solve the climate crisis as it can raise awareness and give people a boost to make a change to their actions and help the earth. Nature can make us more resilient to the effects of climate change as it can help us to prepare for natural disasters.' In general, the group surmised that art can help to stop climate change, alongside education and systematic change.
We collaborated in a protest workshop with Short Supply and Pride in Ageing at Manchester Art Gallery, sharing conversations and ideas across generations. Tamar said: 'We can use nature to make communities more resilient. We can invest in water capturing systems redistributing the H2O to plants. We can educate more young people as well as create more greenspaces.'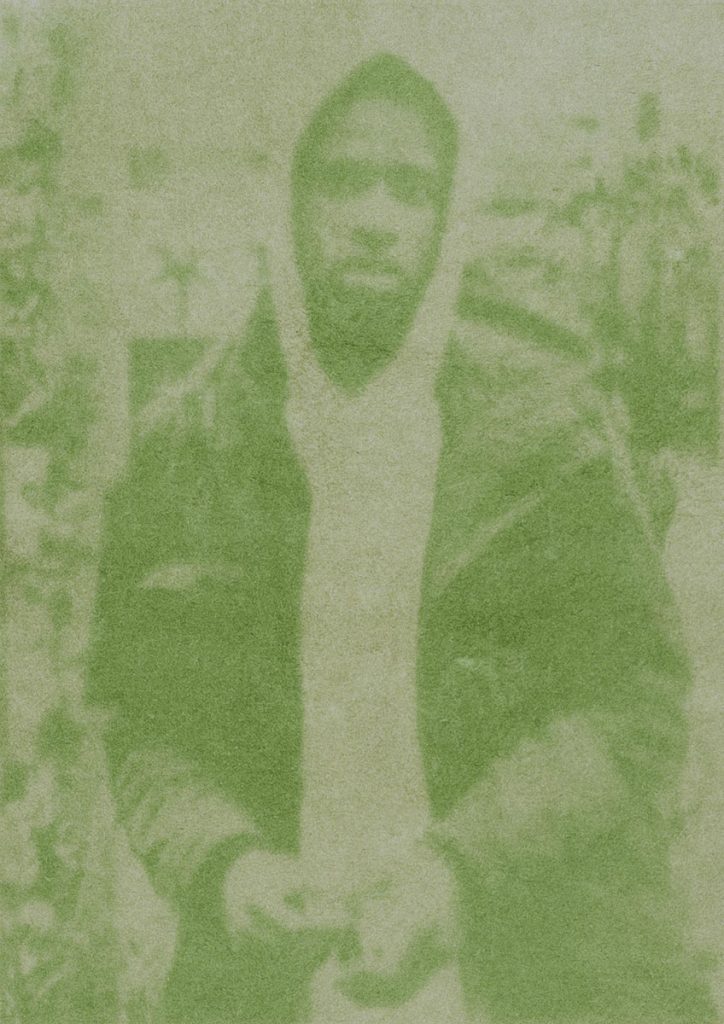 We experimented together with plant-based photographic methods including anthotypes – a process of creating a photographic print using just spinach juice or turmeric. The group really liked this process, saying 'it doesn't use chemicals, it's a more natural method. And say for turmeric for example, I don't really use turmeric, but I probably have it laying around, so I can probably find it in my pantry and have a go at home. It's also more sustainable than other kinds of photography because it uses all-natural materials.'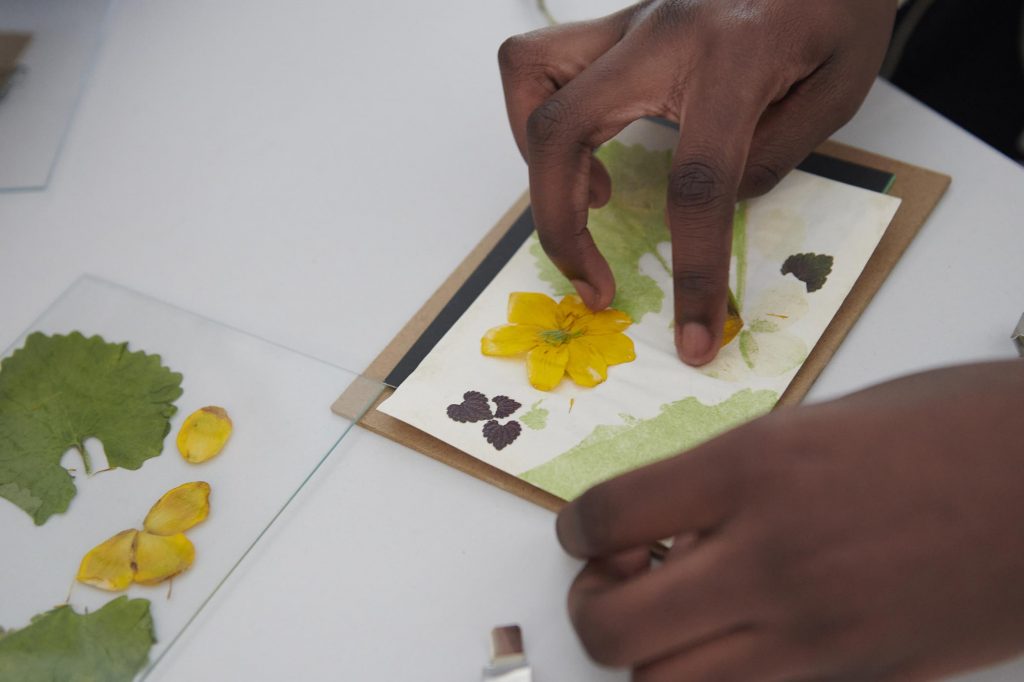 Gwen will be at the Salford Rediscovered event this Thursday 16th June, delivering Anthotype workshops between 4.00-5.30pm and 6.30-7.30pm.
The full programme is now available over on the Eventbrite page, with the full listings of all the afternoon's activities from curator tours to live DJs.
If you are planning on joining us on the 16th, please register for free here. 

Gwen's anthotype workshop is delivered in partnership with RHS Garden Bridgewater & Ignition and is part of LOOK Festival 2022 with Open Eye Gallery.