Homage to the Rain by Antony Barkworth-Knight will be on display at RHS Garden Bridgewater from 27 May 2022 as part of new exhibition Planting for the Planet – alongside new work by local youth environment groups.
Gwen Riley Jones – Socially Engaged Photographer in Residence at the University of Salford Art Collection – has teamed up with RHS communities and youth environment charity Action for Conservation to create new artworks to demonstrate the essential relationship between people and plants to create climate resilient communities.
A group of young people from Action for Conservation worked with Gwen to produce new pieces of artwork using experimental printmaking and photography techniques. They also visited the Collection's new campus store to see a range of works up close, and to consider how art and visual media might help communicate environmental issues.

Alongside their own work, the group selected Homage to the Rain from the collection to add to the RHS display. The artwork was originally co-commissioned for the University of Salford Art Collection with Quays Culture, and the film premiered at Lightwaves Festival, Salford Quays, in December 2019.
Homage to the Rain celebrates rain around the globe and explores how we react to it and how it changes our lives. Including video clips from every world continent, the film was produced via an online open call for contributors to send mobile phone clips of local rainfall. The short looped film is set to an original score by musicians Rob Turner (of Manchester jazz group Gogo Penguin), Sam Healey and Conor Miller.
"Through the prism of the phenomena of rainfall we will see how people are living around the world in 2019; what are our homes like? What environments do we live in? Our clothes, our culture, our surrounding landscape, our way of life. How is this transformed when it rains?" – Rebecca Rae-Evans, digital strategist for Homage to the Rain.
The group of young people from Action for Conservation viewed the film and Mariam said, "I chose Antony Barkworth Knight's Homage to the Rain, I like it because people are kind of hiding from the rain, it just shows you that people do not like rain, even though it's very beneficial for them, they do not like it."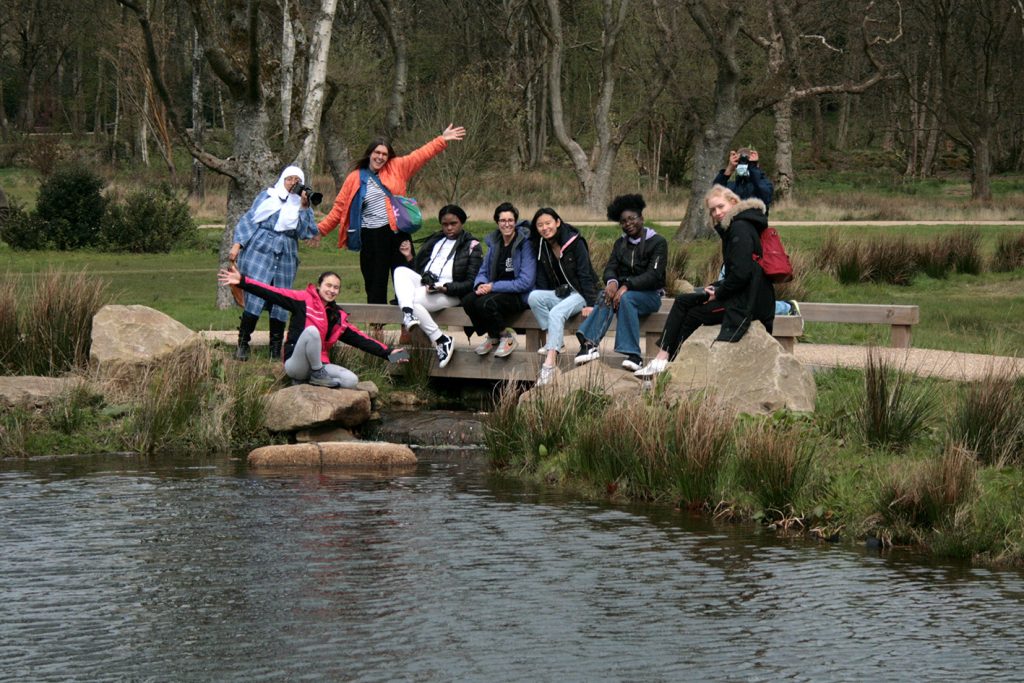 The exhibition, Planting for the Planet, opens later this month at RHS Garden Bridgewater and runs throughout the summer. Find out more about the exhibition here.

The exhibition is developed in partnership with the RHS and IGNITION – an EU-funded project bringing together local government, universities, environmental organisations, businesses and the local community to find new ways of using plants and nature to protect communities from increased rainfall, flooding and heatwaves.