Ahead of our artist tours this weekend (Sat 2nd) of The Storm Cone – an augmented reality app by Laura Daly, which explores the site of the former bandstand in Peel Park – we share a guest post by University Archivist Alexandra Mitchell. The unique collection of material in the University's Brass Band Archives was one of the early inspirations for the project – here Alex shares some selected items.

Find out more about the University Archives on their new online platform here – Salford Digital Archives
---
Brass bands have a long history in Salford and the North West and Laura Daly's amazing The Storm Cone put me in mind of one of our archive collections, the Roy Newsome Brass Band Archive. The collection is a treasure trove of documents, posters, photos, publications and music scores about brass bands and brass banding in the UK. It was put together by Dr Roy Newsome, who was Head of Band Studies at the University during the 1970s and 1980s. Highlights from the collection include an almost complete run of the Brass Band News – a newspaper (which the title suggests!!) about the brass band scene which ran from 1881 to 1956. It might sound niche, but it is fantastic source for understanding the history and popularity of brass banding and how it intersected with what was going on in the wider world. It contains some fantastic adverts for instruments and clothing, as well as articles and reproduced scores. In fact, Brass Band News is just one of many serial publications, magazines or newspapers that we hold on the brass band theme.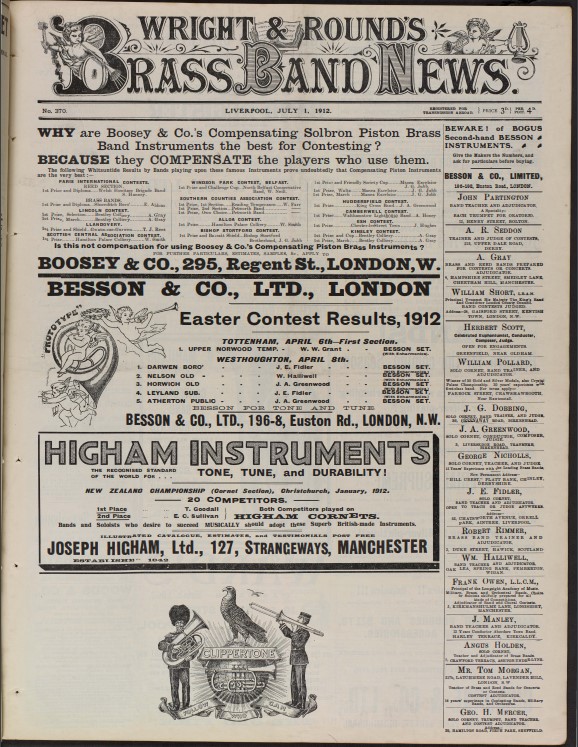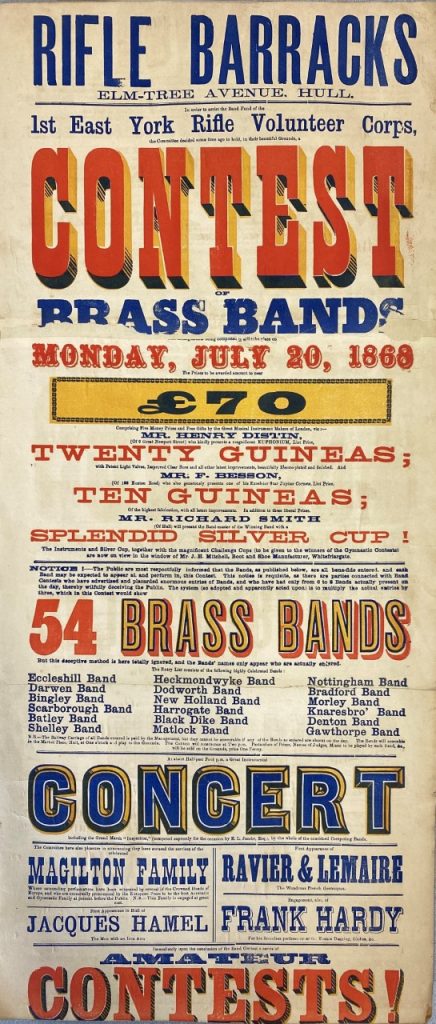 Other popular historical items from the collection include programmes from the Brass Band Contests that were held up the road from Salford at Belle Vue, Manchester since the 19th century. The collection also includes posters from some other early organised brass band events.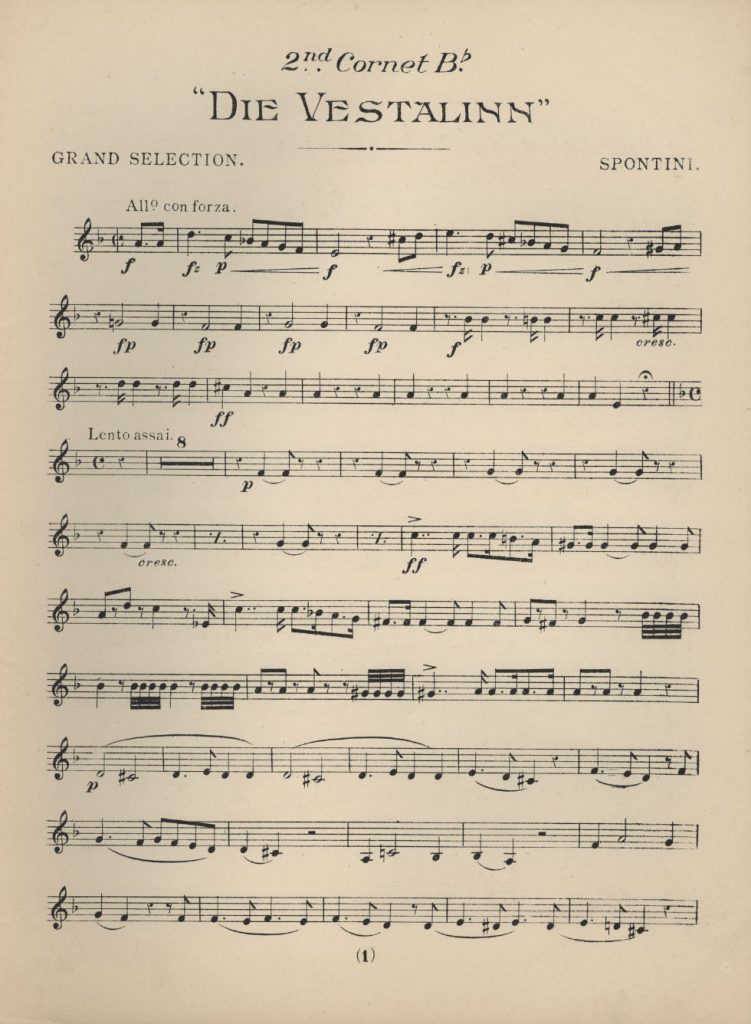 There is also an array of music scores and band parts, many of which are out-of-print or rare manuscripts, which were donated to Dr Newsome by various people and bands themselves. Keeping with the Belle Vue theme, this material includes test pieces that were used in the contests as early as 1875.
Thanks to Dr Newsome's enthusiasm and expert knowledge of brass bands music, the collection is an amazing and unique resource for anyone interested in the field. From the histories of individual brass bands and major personalities, to over 300 vinyl recordings and photograph of the brass band 'scene' in the 1970s and 1980s, the collection touches on all aspects of brass band culture in the UK.