Each month, we will be catching up with artists we've been working with. This month, we catch up with Babs Smith, who was part of our 2020/21 Graduate Scholars Programme.
Hi Babs. Firstly, can you tell us a bit about your practice?
I am concerned with the translation of visceral human experiences as a means of understanding and learning from each other's perspective. What does each subject reveal as it is explored in a different medium? Ideas form an object imbued with time, life, and emotion, our physical response to sound questioning – how does this manifest and translate to inform and deepen our understanding of seeing the unseen?
The medium is dictated by ideas in an on-line/offline process including VR print and 3d Perspex. Collaboration with artists cross disciplinary is key, questioning assumptions, deepening research opportunities, and facilitating thinking through making.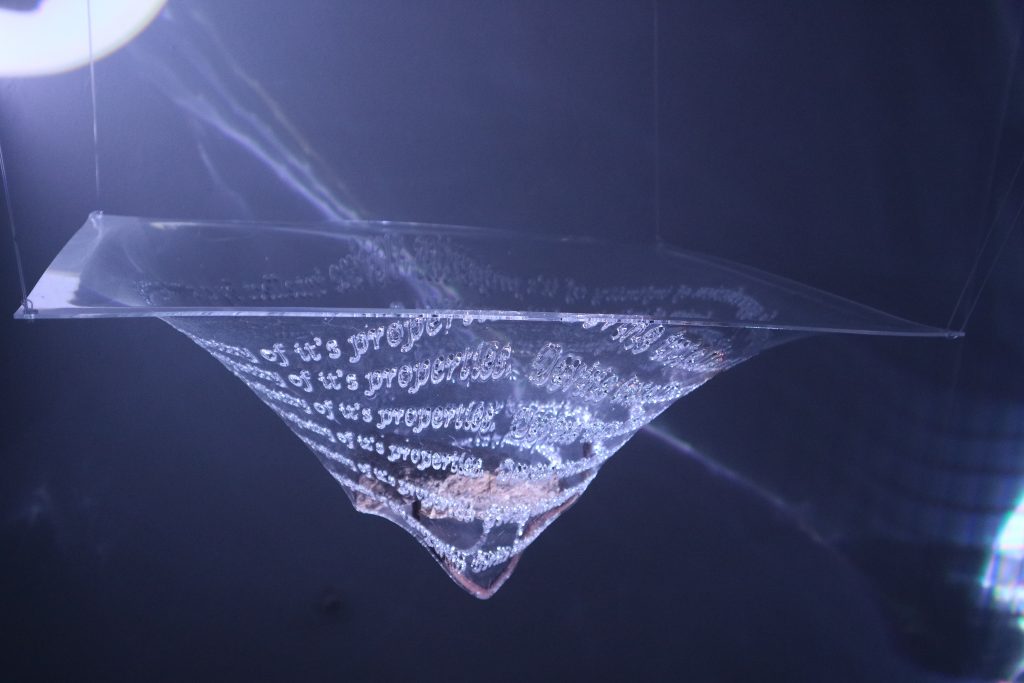 You were selected to be one of 6 Graduate Scholars for 2020/21. How has this programme been for you? What reflections do you have on your time on the programme, now that it's coming to a close?
The scheme has provided a professional network of artists and curators, working in collaboration on and off the course has been both enriching and challenging, Co-Art provides a demanding environment where both artists explore new territory whilst combining skills and knowledge. No two collaborations are the same.
Understanding institutions and galleries as an extension of my work and that curating is an art, has meant I've looked at the outcome differently.
I bought VR kit, and a PC, as a way of working without limitations during lockdown, this provided an infinite studio and a new way of making in 3d this was both rewarding and challenging and is a permanent resource in my practice.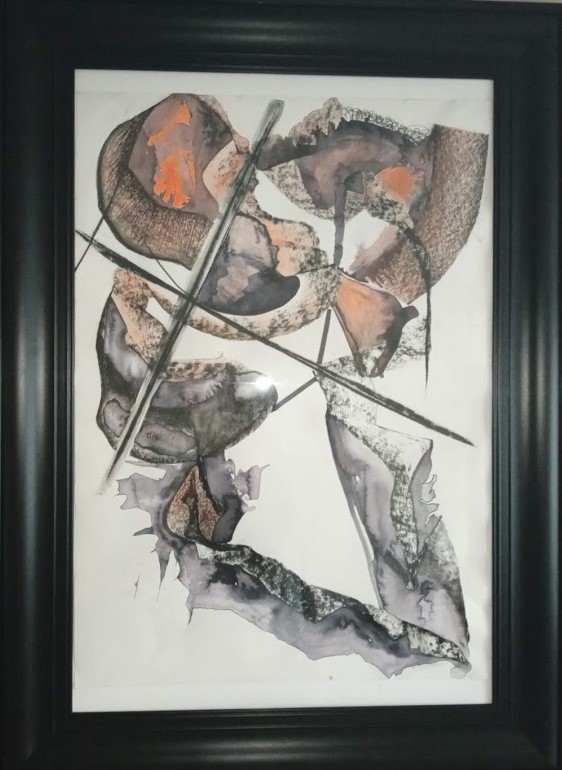 As part of the programme, the University will be acquiring some of your work. Have you thought about what you want to give to the collection, and how this might represent your practice? What does it mean to you to have your work in a collection?
I am proposing a piece of work made in VR painting, exhibited in Augmented Reality. It explores the Anthropocene visualizing sound as man's footprint on the earth. The work is a Co-Art, WIP piece made with a local musician.
This represents my practice, my love of movement, technology in art and collaboration. Having this work in the collection means a lot to me personally as I am fond of Salford, it has been my second home for 4 years. Also, the experience of curating and maintaining this type of work will benefit my practice and provide a firm ground for future works.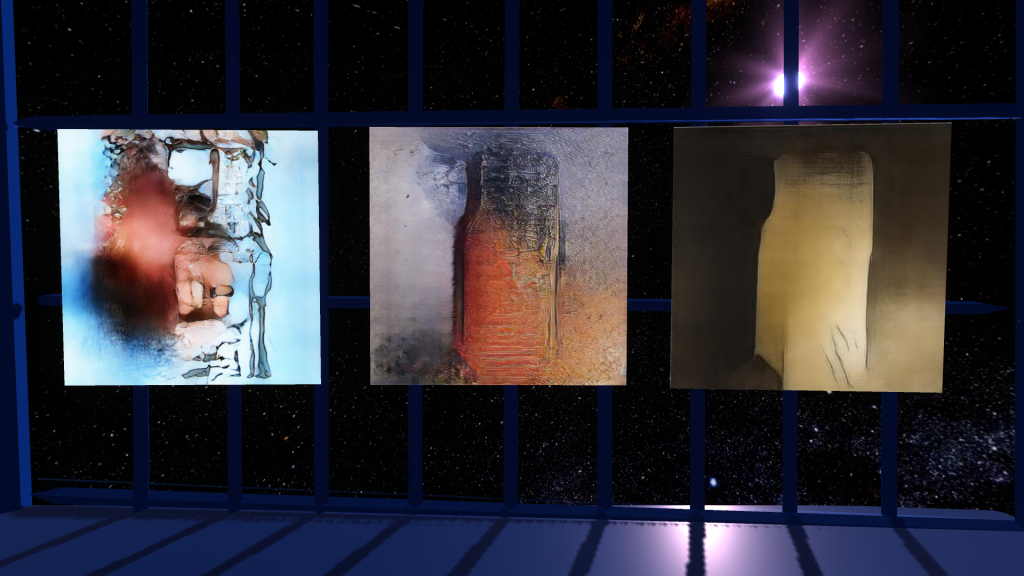 How has your work developed over the last 12 months? What are you currently working on / researching, etc.? What's next for you?
Talking to Mentors and Councilors helped me to understand that my practice was driven by ideas and not process alone, an important revelation for me. Discussing my work with curators has helped me to focus on outcomes such as increasing the scale of my work.
I am completing a commission for Smart DCC, a company that manages data from smart meters. The sculpture uses a Starling murmuration as a metaphor for the expansion and contraction of energy in the UK, made in Dichroic Perspex.
Applying for funding is a priority and, with my mentor, developing my practice as a professional artist.
Babs Smith is an Artist based at Ebor Studios, Littleborough. She was the winner of a Graduate Scholarship on the University of Salford Art Collection Graduate Scholarship Scheme in conjunction with Castlefield Gallery Manchester. She was Winner of the People's Choice Award at Warrington Contemporary Arts Festival. She was selected for the Neo Print Prize and the Salford Open in 2018 and has been recently nominated for a Create Art & Design Award UOS. Babs has shown work alongside the Acquired Exhibition at Salford Museum & Art Gallery and in the Superlative Artistry of Japan where her work is currently housed at Salford Museum. Her work is in the Salford Museum and Art Gallery Collection and the Salford Universities Collection. Babs has undertaken a number of public commissions and has her work housed at the National Outdoor Centre, North Wales and the Autism and Criminal Justice System, Salford. She is currently developing projects with DCC Data in Manchester and Manchester based musician Holly Phelps.