October's 'Artwork of the Month' is Albert Adams' Self Portrait (1956) – chosen by Dr Alice Correia and part of a new exhibition at the Albert Adams room at the Old Fire Station curated by Correia (due to launch later in the year, visits by appointment).
---
Albert Adams' self-portrait was made in 1956, the year he completed his studies at the Slade School of Art in London. At the Slade he had been taught by the influential printmaker, Anthony Gross, and this work demonstrates Adams' experimentation with etching techniques; the print shows how he was testing the strength – darkness and thickness – of his lines, particularly around the chin and nose, while thinner, more delicate lines are used to present his hair.
The portrait also, perhaps, shows Adams at a moment of transition, and it is possible to discern a sense of uncertainty or hesitancy in his expression. We might wonder what life was like for a young South African man in London in 1956. Throughout the 1950s immigration to Britain from the Commonwealth, particularly the Caribbean, had been promoted by the government to counter labour shortages, but as the decade progressed, public and political anxieties over immigration surfaced.
Published the year Adams created his self-portrait, Sam Selveon's novel, "The Lonely Londoners", proves insight into the alienation felt by black migrants in the city, and it may be possible to understand Adams' work as a personal expression of wider sense of dislocation and unbelonging felt by this pioneering generation of migrants.

– Dr Alice Correia
---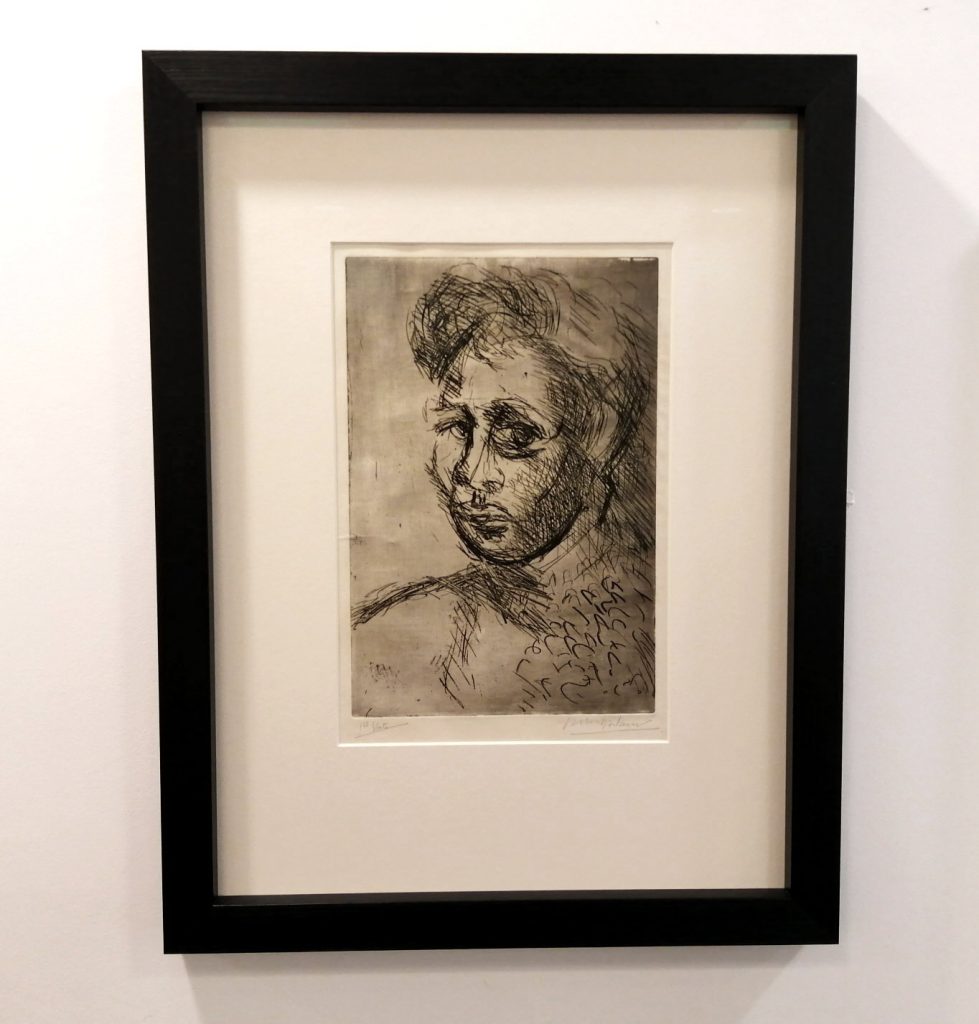 Find out more about the Albert Adams collection here.
In early 2022 we will be convening a symposium inspired by Adams' work, supported by the Paul Mellon Centre – more news soon! We'll also be digitising much of this collection as part of a wider digitisation programme.
Image: detail. Copyright the artists estate.